The importance of an eco-friendly wedding…
Because I live on an island, and ever since my work as a wedding planner and designer began, I have always thought it important to customize each wedding by using materials and flowers found in nature; nothing artificial, but all-natural and authentic settings, "native" sets. The Islands of the Tuscan Archipelago are full of ideas and solutions! Just look around and observe the wealth that the landscape can give us. It is easy to "run into" wonderful creatures that immediately stimulate the imagination of those who have made creativity a must or who love to use simple materials to be recycled. I wonder how many times have I created something using woods smoothed by the sea and the spontaneous vegetation that dots the island. So much green, so many colors the geology of each land gives us! The Islands are paintings, they are masterpieces of rare beauty that change their appearance every season, as if by magic. Mastic, tamarisk, eucalyptus, succulent plants with flowers in colors like fuchsia and yellow, poppies, daisies…a microcosm of color!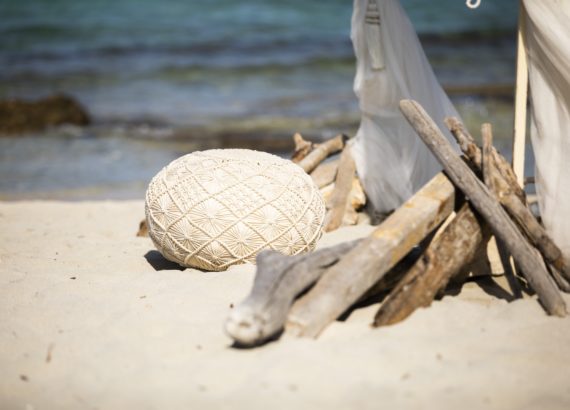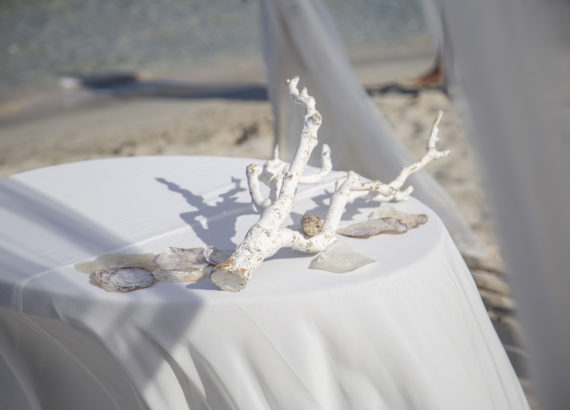 However, we cannot forget that the environment and its ecosystems must be protected and respected and that not everything present can be used. It is very common for couples to ask me for an arrangement without flowers. Each time it is always a new challenge, and opportunity to sharpen my ingenuity and imagination. Once, when there was still no talk of eco-friendly or green weddings, I called this style of wedding natural chic. Today, the style is green! For many years, attention has been increasingly focused on the health of our planet and we talk constantly about eco-sustainability in every field of work. That is why I want to talk to you about how to organize a green wedding, an event that lives in harmony with the environment and nature. UNEP, the United Nations Environment Program, defines an eco-friendly wedding as one that is "conceived, planned, and created in such a way as to minimize the negative impact on the environment and leaves a positive legacy to the host community." Let us have a look at the environmental issues and solutions together.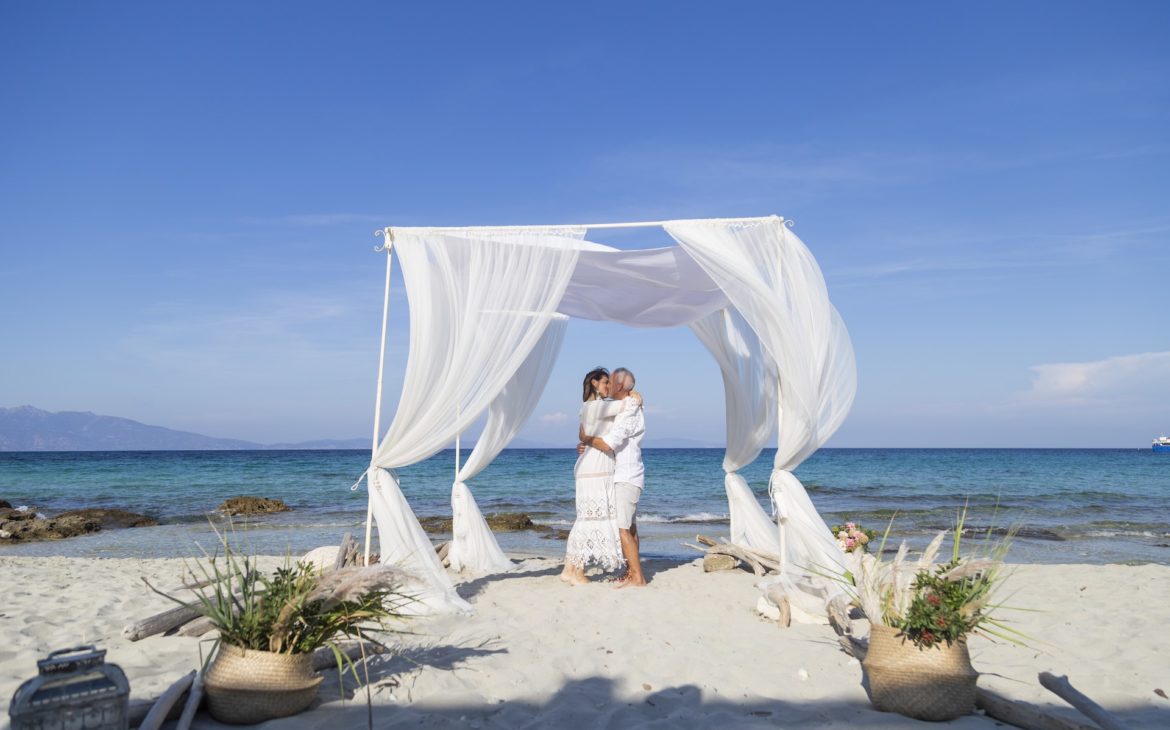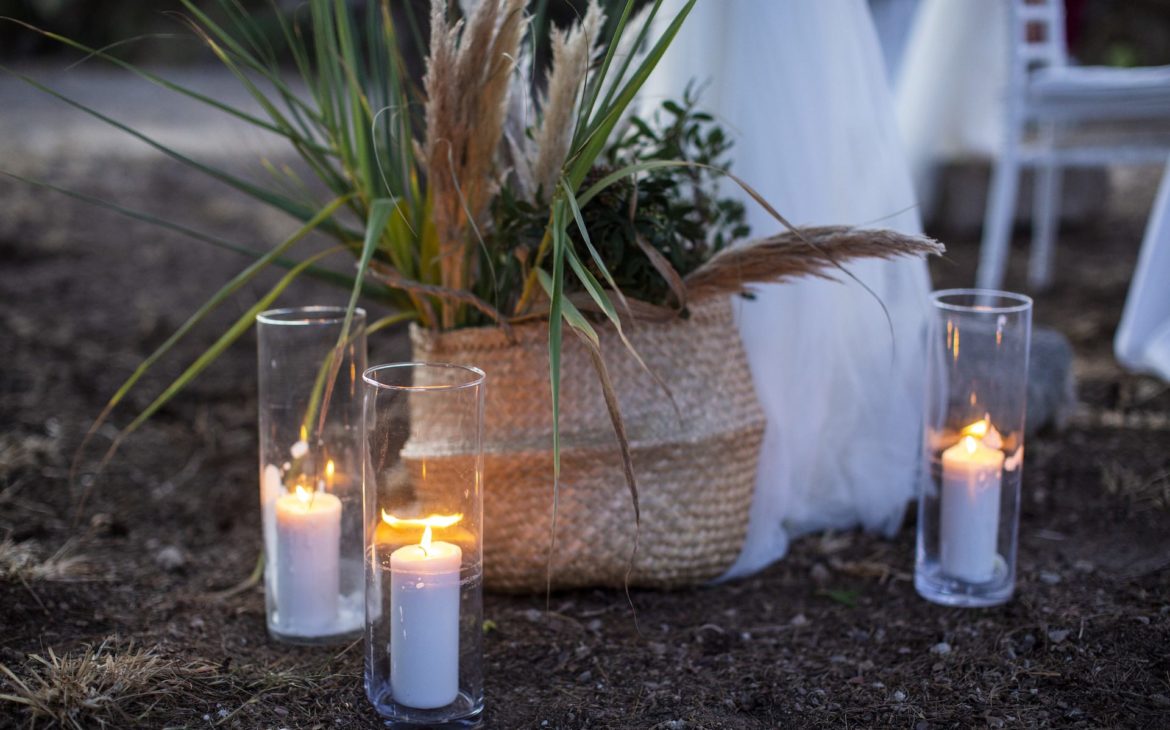 Perhaps you might consider the use of digital wedding announcements and invitations, the creation of a website for all the information regarding the wedding, or invitation on recycled or sustainable paper, plant paper, seaweed paper, rice paper, tree-free paper (one that uses cellulose from plants such as cotton or bamboo). I have always thought that the proximity of the locations was very important, that of the civil or religious ceremony with respect to that of the reception. Finding a place to organize the entire wedding day greatly reduces the environmental impact. If it is not possible to avoid travel, you could hypothesize a bus service for the guests… Where floral decorations are concerned, it is preferable to choose seasonal flowers and suppliers who favor local products or producers who have a low environmental impact and do not use pesticides. Consider using natural materials such as unfinished wood, rope, paper or recycled cardboard, cotton, linen, or jute tablecloths for the set-ups and decorations. For the wedding menu, you might choose farm-to-table products by turning to local and organicfood and wine excellences, paying close attention to the quantities to avoid waste. It is also important to think of a disposal plan, donating unused food, for example.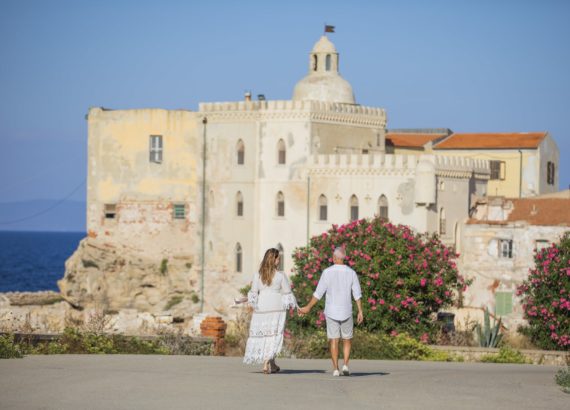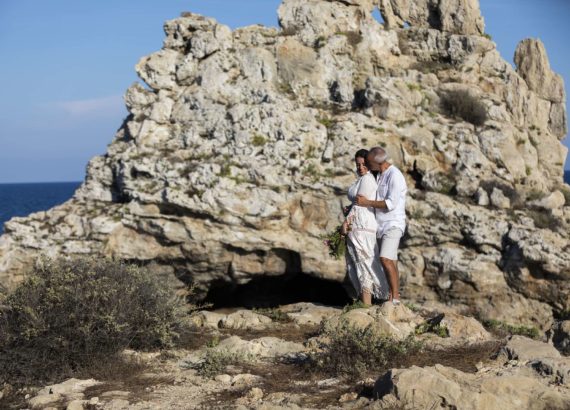 This is true for wedding favors, too, perhaps look to natural products such as honey and artisan jams, vegetable preserves, olive oil, wine, and other local products. One last important environmental issue to keep in mind is the reduction of energy consumption, even if it is very difficult to organize a zero-impact event.
The artiche is been writen by Rossella Celebrini, flower and wedding planner who works in Tuscany, for the magazine of touristic promotion Elba Per2… Edition 2022/2023. She is Editorial Director and Art Director of Elba Per2 Magazine.
The green wedding is been organized in Pianosa Island. It was an elopement of a couple who decided to live the wedding experience alone.
Ph. Credits Matteo Migliozzi